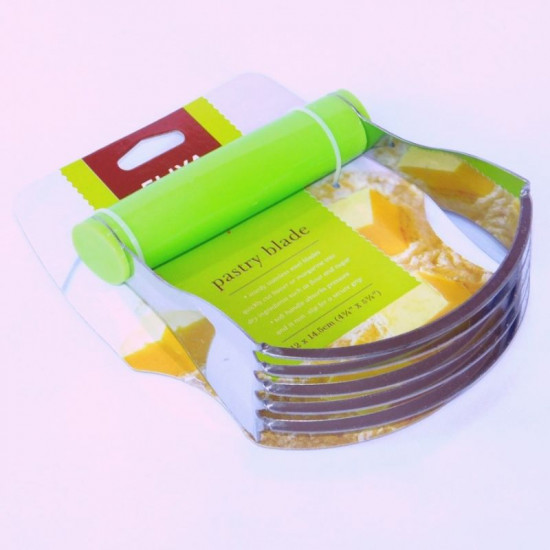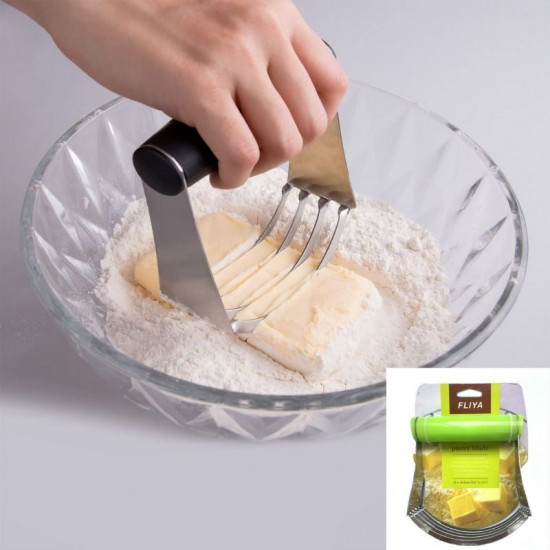 Dough / Pastry Blender
Featuring five durable, stainless steel blades, this kitchen gadget is easy to use and highly versatile. With its lightweight but high-performance design, this dough cutter is not only comfortable to hold but will make all your baking tasks easier. Not only will you save time and effort but you will get more uniform consistency and fluffier results with this pastry blender.
Traditional blending and cutting with a fork or potato masher is a thing of the past. Use this hand blender to deftly cut through dough, nuts, butter, soft fruits, and vegetables to make baby food or pie filling and more! Your results will be uniform with more blend-able pieces that result in tastier, flakier, and fluffier baked goods.
Availability:

In Stock

SKU:

Dg-259
Ex Tax: ₹235.00
Price in reward points: 10