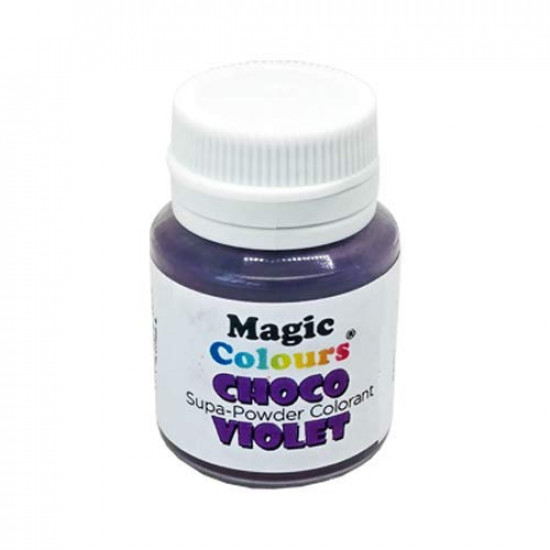 Violet Supa Powder Colorant (5 Gms) - Magic Colours
Magic Colours Supa Powder pure chocolate pigment is designed for colouring and coating of chocolate, cocoa butter and any mass with high percentage of fat. These vibrant edible Chocolate Colours have been designed specifically for use with chocolate. It allows you to successfully colour chocolate without affecting texture, gradually add coloring and mix until desired shade is reached.
High concentration pigment
Powder Base
No more lumpy or speckled chocolate
Alcohol free
100% edible, Vegetarian, Vegan, Nut Free, FSSAI licensed
Magic Colours Chocolate colours are suitable for making pralines, ganache, chocolate piping and any chocolate decor. Temperature and agitated stirring can ruin your chocolate consistency and turn it dry and hard and not suitable for piping or glazing. Also, large amount of colour may damage the gentle texture of chocolate and may harden it as well.
Availability:

In Stock

SKU:

PC-MC-Vlt