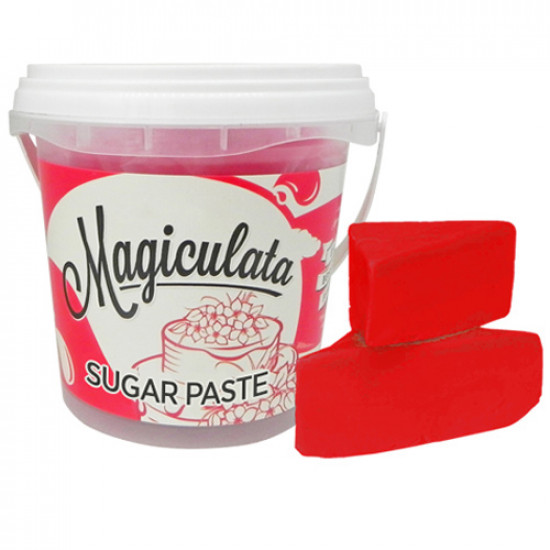 -10 %
Valentino Red Sugar Paste (1 Kg) - Magiculata
Magiculata Sugar Paste is specially designed for sugarcraft lovers who wants to take their craft to the next level. Enjoy it's smooth texture, pliability qualities, stability and ease of use for first time users as for professionals.
Highly suitable for Indian weather conditions. Can be worked at room temperature without air-conditioning Workable at highest humidity levels of 92-95% Workable at high temperatures of 45 degrees, Does not melt or sweat.
Usage: Remove sugar paste from package and knead on a clean surface dusted with icin sugar or corn flour. Roll out to desired thickness. Extremely important to KNEAD THE FONDANT before use to activate its colour, pliability, smoothness and stretchability.
No cracking, No tearing, No elephant skin, No taste change after opening the pack ,Vegan, Fssai approved 2 years shelf life.
Store in a cool, dry, dark & hygienic condition.
Availability:

In Stock

SKU:

GP-MC-VRd1kg
Ex Tax: ₹495.00
Price in reward points: 10