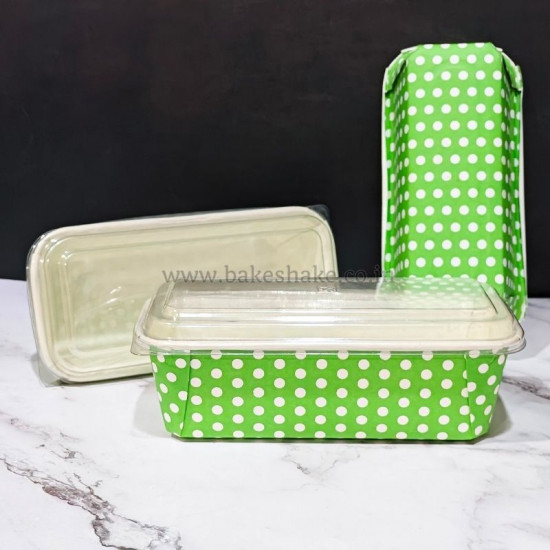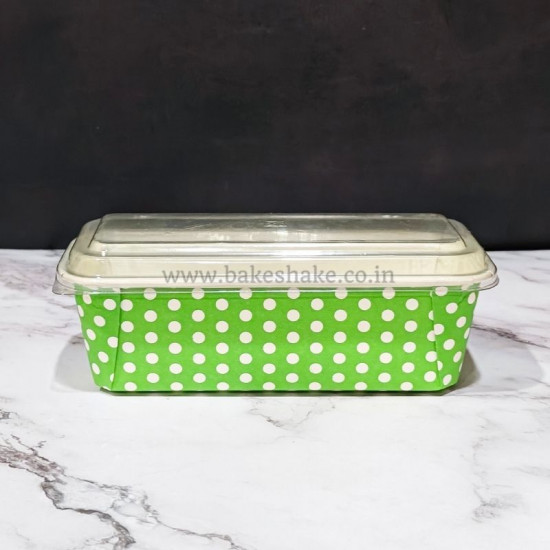 Green Polka Dots Bake And Serve Plumpy Cake Mould With Lid
Brighten up your party with these stylish and vibrant bake and serve plumpy cake moulds. These grease-proof disposable paper moulds can be used for baking and serving plum cakes, tea cakes, bread loaves, fruit cakes etc. directly.
They are made of high quality food grade paper.
The plumpy moulds are free-standing moulds & do not require any external support.
Microwave Safe (up to 390° F) | OTG Safe | Convection Oven Safe | Freezer safe.
These rectangular loaf paper pan can bake about 250 grams of cake (actual weight would depend on the thickness of the dough, yeast content, etc).
Size: 188mm (Top Length), 158 mm (Bottom Length) x 55 mm (Bottom Width) x 52 mm (Height)
Pack of 10 Pieces.

Availability:

In Stock

SKU:

BSM-GrnPlkLd
Ex Tax: ₹240.00
Price in reward points: 10