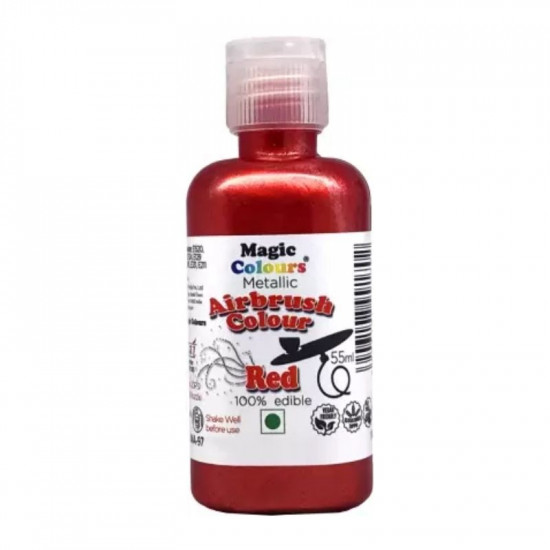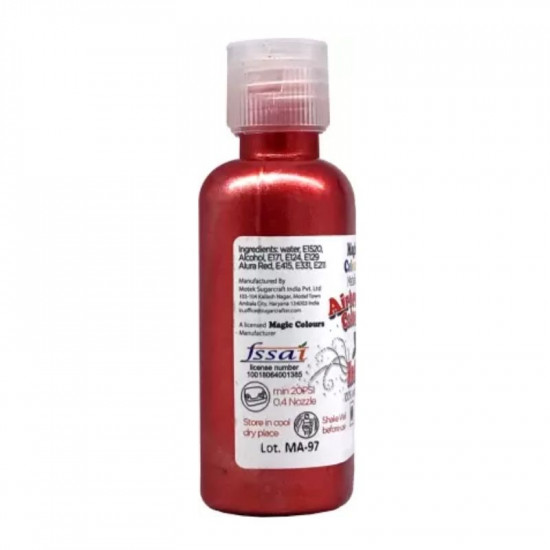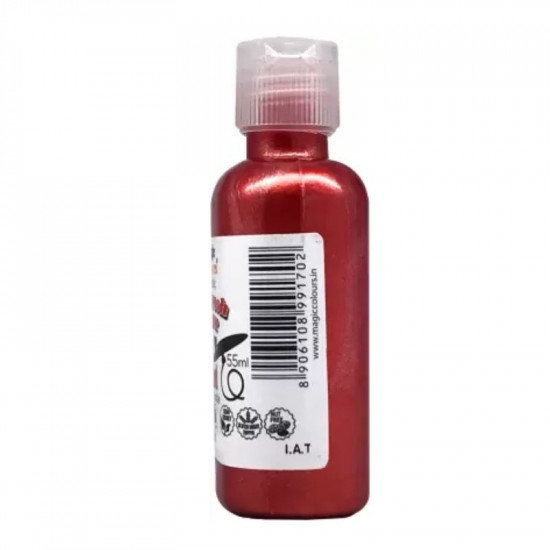 Red Airbrush Colour (55 Ml) - Magic Colours
Magic Colours presents concentrated edible metallic airbrush food colour for cake decorations; specifically for airbrushing and painting cake decorations. The airbrush colours have a smooth consistency and will flow through the airbrush without clogging the nozzle. Alternatively these colours can be applied with a brush or a sponge - use various types of brush strokes or sponge techniques to achieve different results.
These colours also work great with royal icing or any frosting. Very strong and concentrated pigment; a little goes a long way - require relatively small quantity of colour. Magic Colours are fast drying and easy to clean with water or alcohol.
Availability:

In Stock

SKU:

ABsh-MC-Red