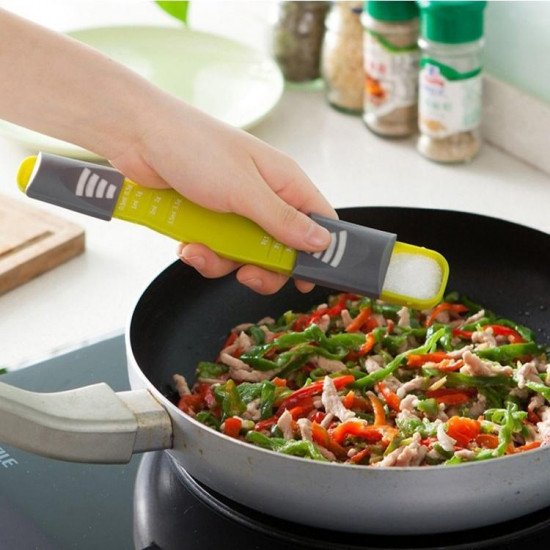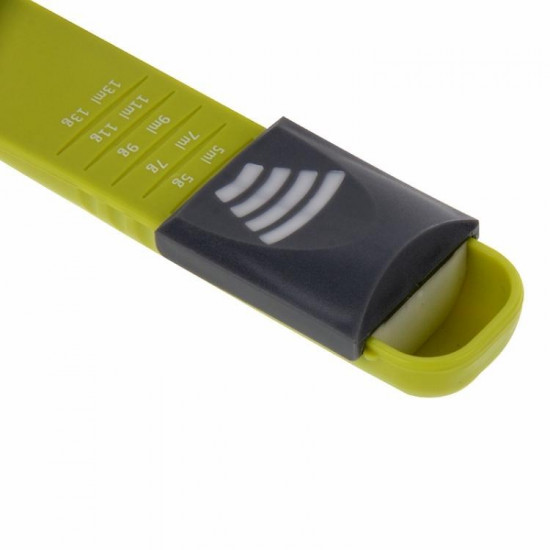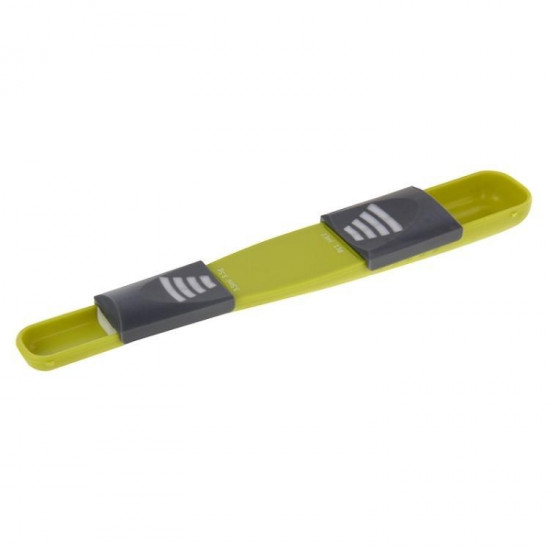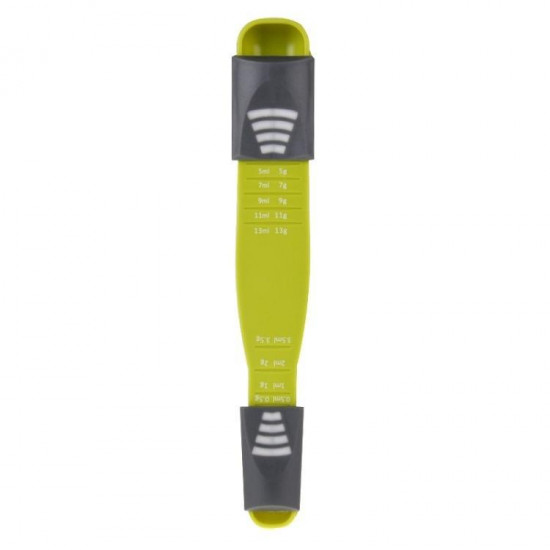 Adjustable Measuring Spoon
Reduce kitchen drawer clutter by combining all teaspoon and tablespoon measurements into one handy tool. Easy to clean, Dishwasher safe.
ADJUST FOR ANY MEASUREMENT: Simply slide the adjuster to your desired increment and scoop. Replaces 9 measuring spoons. Measure dry, liquid and semi-liquid ingredients.
One end measures 1/8 tsp, 1/4 tsp, 1/2 tsp, 3/4 tsp and 1 teaspoon. The other measures 1 tsp, 1-1/2 tsp, 2 tsp, 2-1/2 tsp, 1 tbsp
Hand-wash clean or toss in the dishwasher. Easily remove sticky foods by soaking in a white vinegar solution for a few minutes.
Availability:

In Stock

SKU:

MS-1232
Ex Tax: ₹135.00
Price in reward points: 10